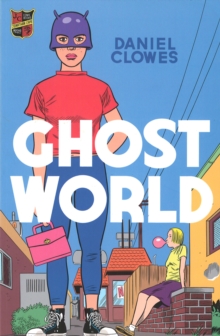 Ghost world
0224060880 / 9780224060882
Written by Daniel Clowes.
Ghost World is the story of Enid and Rebecca, teenage friends facing the unwelcome prospect of adulthood, and the uncertain future of their complicated relationship.
Clowes conjures a balanced semblance, both tender and objective, of their fragile existence, capturing the mundane thrills and hourly tragedies of a waning adolescence, as he follows a tenuous narrative thread through the fragmented lives of these two fully realised young women.
BIC: