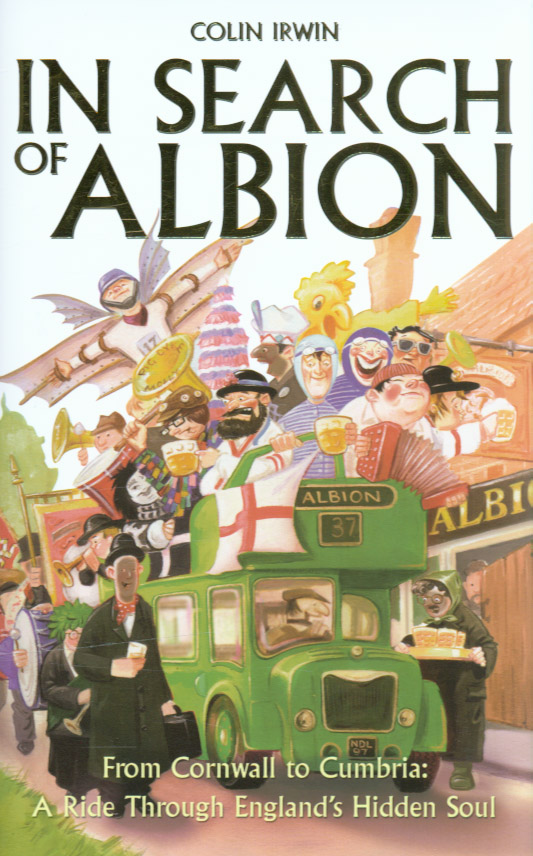 In search of Albion : from Cornwall to Cumbria
0233001166 / 9780233001166
Orders placed today are expected for despatch on 19/11/2018
23 cm ix, 277 p., [8] p. of plates : ill. (chiefly col.)
Following Colin's hunt for the quintessential Irish 'craic' as documented in the bestselling In Search of the Craic, Colin Irwin's next trip is through England...Offering a warm, amusing and largely anecdotal commentary on modern England, Colin Irwin seeks out the traditional events, festivals and gigs that are becoming increasingly sidelined in our rapidly changing era of instant communication, multi-culturalism and Pop Idol.
During his travels, Irwin drinks with eccentrics, sings with strangers and visits a succession of seriously bizarre events and rituals, such as a concert in Dartmoor Prison, sedan-chair racing in Lancaster, people flying in Bognor and swimming in the Serpentine on Christmas Day.
He discovers that while the world shrinks, there's an increasing tendency for communities to look inwardly at their own heritage.
He finds that while the old ways may be in hiding they still thrive and - chatting along the way to iconic characters - that even English folk music is enjoying a resurgence.
BIC:
1DBKE England, AVGH Folk & traditional music, JFHF Folklore, myths & legends, WH Humour, WTM Places & peoples: general & pictorial works