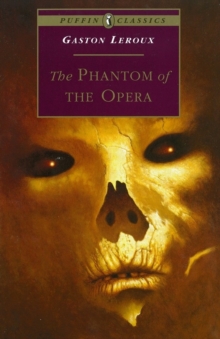 The Phantom of the Opera
0140368132 / 9780140368130
Stock expected by 28/07/2018
1 x 1 mm, 145 grams 336 pages
The thrilling story of the 'Opera Ghost', legendary for making performers at the Paris Opera House apprehensive when they sit in their dressing-rooms or walk alone in the building's corridors.
But it isn't until the triumphant performance the sensual Christine and her startling disappearance that a sense of dread begins to pervade.
In an ever increasing pattern of fear and violence, the phantom of the opera begins to strike, but always with the beautiful young singer at the centre of his macabre desires.
Filled with the colour and theatrical spectacle of the Paris Opera House and the fascination of love transformed into murderous obsession, this classic work of suspense remains a rivetting journey into the dark regions of the human heart.
BIC: