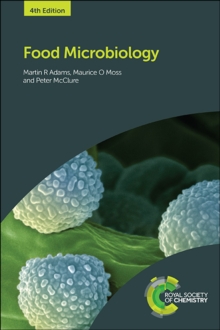 Food microbiology (4th edition)
1849739609 / 9781849739603
24 cm 500 pages : illustrations
The new edition will revise individual chapters: a number of topics that will need updating, revising or introducing have already been identified and it is likely that a few more will be encountered as work proceeds.The book is a thorough and accessible account designed for students in the biological sciences, biotechnology and food science.
It will also be valuable to researchers, teachers and practising food microbiologists.
It is known that some courses have adopted this as a core text eg Wageningen and other Universities are known to recommend it for their core food safety lectures eg Nottingham, Leeds, Reading, Birmingham, Warwick.
BIC:
PSG Microbiology (non-medical), TDCT Food & beverage technology