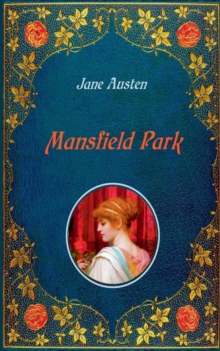 Mansfield Park : Unabridged - original text of the first edition (1814) - with 40 illustrations by Hugh Thomson
3750437084 / 9783750437081
Usually dispatched within 4 weeks
127 x 203 mm, 472 grams 438 pages
At the age of 10, Fanny Price is sent to live with her wealthy uncle and aunt, Sir Thomas and Lady Bertram, as her own parents do not have enough money to support their many children.
Once at Mansfield Park, Fanny meets her cousins Tom, Maria, Edmund, and Julia, as well as Fanny's other maternal aunt, Mrs. Norris. Fanny does not feel welcome, as she is mistreated by all but her elder cousin Edmund.
Her aunt Mrs. Norris, the wife of the clergyman at the Mansfield parsonage, makes herself particularly unpleasant, and treats her more like a servant than a relative.
Edmund behaves kindly to her, and the two develop a friendship that grows as the years progress ...
BIC: