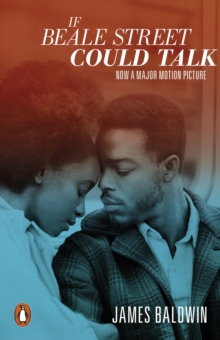 If Beale Street could talk
0241384508 / 9780241384503
Derived record based on unviewed print version record.
The inspiration for the new film from Oscar award-winning director Barry Jenkins'Achingly beautiful' Guardian Harlem in the 1970s: the black soul of New York City.
Tish is nineteen and the man she loves - her lifelong friend and the father of her unborn child - has been jailed for a crime he did not commit.
As their families come together to fight for his freedom, will their love be enough?'Soulful . . . Racial injustice may flatten "the black experience" into one single, fearful, constantly undermined way of life - but black life, black love, is so much larger than that . . . It's one of the signature lessons of Baldwin's work that blackness contains multitudes' Vanity Fair'If Beale Street Could Talk affirms not only love between a man and a woman, but love of a type that is dealt with only rarely in contemporary fiction - that between members of a family' Joyce Carol Oates
BIC:
FA Modern & contemporary fiction (post c 1945), FC Classic fiction (pre c 1945)