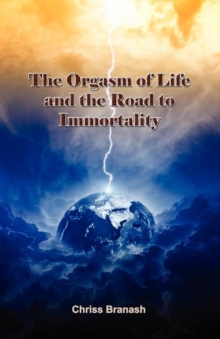 The Orgasm of Life and the Road to Immortality
9731991263 / 9789731991269
Usually dispatched within 4 weeks
140 x 216 mm, 241 grams 184 pages, black & white illustrations
The "Orgasm of Life and the Road to Immortality" is based on facts, events, and situations in a young man's everyday life, as well as his perspective on a new way of seeing and feeling everything that surrounds him.
In this author's view, life is a journey based on self-awareness and acceptance.
The author's desire for each person on this planet is that he or she would open every pore to all that life has to offer.
What is the Orgasm of Life? It is an ultimate goal, a passage through different stages of discovering the human body's capabilities hitherto unknown.
Eventually, the goal will be immortality, the ability to live forever.
The novel suggests that readers have only to want to live forever, and to open their minds to accept such a thing-an impossible concept for most. The characters in this story were created to express through human experience what for humankind is only a dream hidden in a realm bordering on the subconscious.
The characters go through all the stages necessary to reach the Orgasm of Life, stages punctuated by object lessons and real stories.
If in the first half of the novel, the characters are introduced as they develop independently; in the second half, they work together, helping each other achieve their common objective.
The characters are always accompanied on their path by a mentor whose role is to ensure that they remain on the right path and do not deviate from their established goal: the Orgasm of Life. The spirit of the novel lies in the power of the subconscious and of the human body to do incredible things.
This aim is neither an endless quest nor a final destination; on the contrary, the discovery of the Orgasm of Life paves the way towards a new beginning. Enjoy!
BIC:
FRD Adult & contemporary romance, VSPM Assertiveness, motivation & self-esteem, VXM Mind, body, spirit: meditation & visualisation