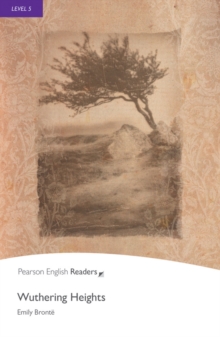 Level 5: Wuthering Heights (2 ed)
1405865210 / 9781405865210
127 x 196 mm, 160 grams 168 pages
ELT / TEFL (Teaching of English as a foreign language) Learn More
Classic / British English (Available April 2008) On the wild and lonely Yorkshire moors, a tragic story unfolds as Catherine Earnshaw and Heathcliff fall in love.
But it is a dangerous love, filled with unhappiness and suffering.
When Catherine finally breaks Heathcliff 's heart, Heathcliff decides to break everyone else's and plans a terrible revenge.
BIC: