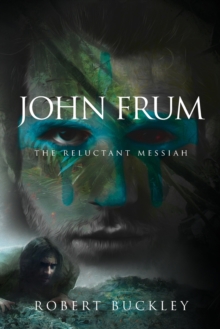 John Frum : The Reluctant Messiah
6277505262 / 9786277505264
Usually dispatched within 4 weeks
152 x 229 mm, 318 grams 232 pages
When your life since birth has been a mystery, filled with what can only be called minor miracles playing out on a daily basis, it should come as no surprise to one day find yourself being carried away into a dense jungle, mistaken for the returning messiah of a primitive, utopian tribe living on the South Pacific island of Tanna.
John Ferrum was kind of the winner of God's lottery. Looks, intelligence- everything always seemed to just work out for him. Far too much to be coincidence, far too much to be considered normal. Everyone noticed. Everyone except him, that is. But it was as if he was able to do just about anything... simply because he didn't know he couldn't.
No doubt about it, he was special. So special that the good watchers had to keep him hidden. The bad watchers would try to kill him. Having no idea of his lineage and the good vs. evil power struggle raging about him, John went about his day like any other grad student. Spring break was right around the corner and plans were being made. But fate would change that in a single day.
No one was entirely sure how John's presence or the tribe's believing principles of Koontal had somehow become the catalyst in creating a pathway to the fulfillment of a dark and ominous prophecy. But Ghost Giants would finally come. They would come for the women and children of the tribe, they would come to destroy all of mankind. They would take their rightful place as rulers of this world as it should have been since creation. It would begin at the base of Mt. Yasur all according to plan.
But through the Immutable Law of Believing an everyday grad student will find his purpose and the Cargo Cult will ultimately find it's salvation.
It is a book of fast paced adventure, humor, clever symbolism that will make some readers feel like the smartest person in the room as it dawns on them. Set against an actual historic background, many of the story elements continue to this day. At it's core, the continuing theme running through the story reveals itself and the reader experiences a profound realization that much of what is thought to be fiction, is in actuality true.
BIC: