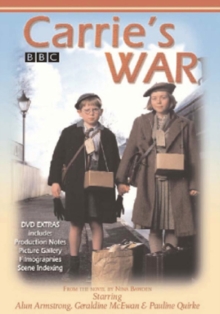 (U) Universal, suitable for all.
TV adaptation of the bestselling children's novel by Nina Bawden.
When 14-year-old Carrie Willow (Keeley Fawcett) and her younger brother Nick (Jack Stanley) are evacuated from London to the small Welsh town of Druids Bottom during World War II, they are taken in by the strict Mr Evans (Alun Armstrong) and his sister Auntie Lou (Lesley Sharp).
As the children gradually realise they have entered a mysterious world of curses, witchcraft and druids, their lives are altered forever.