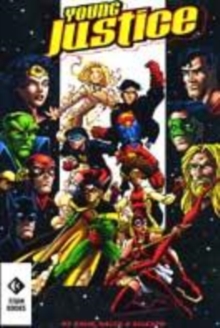 Young justice : a league of their own
1840231971 / 9781840231977
26 cm 181p. : all col. ill.
Meet Robin, Superboy and Impulse! Setting up shop in their cave headquarters (the original meeting place of the JLA), the newly formed team's first case involves a strange vehicle of unknown origin.
As is typical of our youthful heroes, they spend hours carefully studying its design to determine its function and contact older, more established authorities to...well, actually they don't do any of that.
They just leap in and find themselves hurtling off to parts unknown!
Do these kids even have learner's permits?
BIC:
Title Unavailable: Out of Print