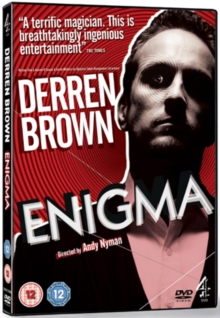 Derren Brown: Enigma
(12) Suitable for 12 years and over.
Psychological illusionist Derren Brown displays his powers of mind control once again during his 2009/10 stage tour.
As always, Brown involves members of his audience in a wide array of perplexing tricks, and even makes an audacious attempt to put the entire audience into a trance.