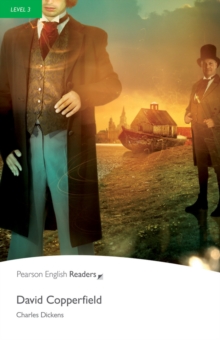 David Copperfield ([New] edition)
1405862408 / 9781405862400
20 cm vii, 100 pages : illustrations (black and white)
ELT / TEFL (Teaching of English as a foreign language) Learn More
Reprint. This edition originally published: London: Addison Wesley Longman, 1996.
Classic / British EnglishDavid Copperfield's happy life suddenly changes when his mother marries again.
Her new husband is cruel to him and sends him away to school.
When David's mother dies, he is sent to work in London.
He hates his job so he runs away. He has no money for food or for travelling. But it is the beginning of his life of adventure.
BIC:
2AB English, ELH ELT graded readers, ELM ELT non-book material & resources