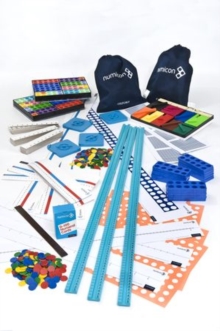 Numicon Starter Apparatus Pack C
Part of the Numicon series
0198489250 / 9780198489252
Usually dispatched within 2 weeks
Primary & Secondary Education (US: Elementary & High School) Learn More
Numicon builds a deep understanding of maths through a multi-sensory approach, developing children's fluency, reasoning and problem-solving.
Apparatus, such as Numicon Shapes, dice or rods, provide structured images to enrich number understanding.
The Numicon Starter Apparatus Pack C contains core apparatus to teach children at ages 9 to 11.
The apparatus in the pack can be used for Number, Pattern and Calculating and Geometry, Measurement and Statistics activities.
BIC: