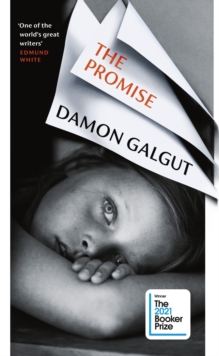 The promise
1784744069 / 9781784744069
**WINNER OF THE BOOKER PRIZE 2021**'A tour de force...
A spectacular demonstration of how the novel can make us see and think afresh' Booker Judges 2021Discover the powerful prizewinning story of a family in crisis. The Promise charts the crash and burn of a white South African family, living on a farm outside Pretoria.
The Swarts are gathering for Ma's funeral. The younger generation, Anton and Amor, detest everything the family stand for - not least the failed promise to the Black woman who has worked for them her whole life.
After years of service, Salome was promised her own house, her own land... yet somehow, as each decade passes, that promise remains unfulfilled. In this story of a diminished family, sharp and tender emotional truths hit home.
Confident, deft and quietly powerful, The Promise is literary fiction at its finest. 'Damon Galgut is the most worthy winner of the Booker Prize we've seen for many years...The book trembles in the hand with its political relevance' Rose Tremain, New Statesman** A NEW STATESMAN , OBSERVER, GUARDIAN , SUNDAY TIMES AND i BOOK OF THE YEAR 2021** **ONE OF THE DAILY TELEGRAPH'S 75 BEST BOOKS OF 2021**'Astonishing' Colm Toibin'A masterpiece - one of the best books I have read in the past decade...
A moving, brilliantly told family epic' Elizabeth Day'This is so obviously one of the best novels of the year' The Times'Utterly compelling' Patrick Gale 'Gorgeous and pleasurable' Tessa Hadley
BIC:
1HFMS Republic of South Africa, 3JJ 20th century, 3JM 21st century, FA Modern & contemporary fiction (post c 1945), FV Historical fiction