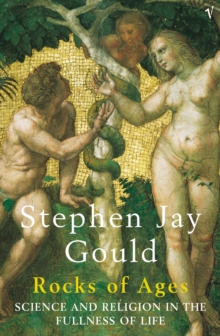 Rocks of ages : science and religion in the fullness of life
0099284529 / 9780099284529
Usually dispatched within 4 weeks
Reprint. Originally published: New York, Ballantine, 1999; London: Heinemann, 2001.
Writing with characteristic bracing intelligence and clarity, Gould sheds new light on a dilemma that has plagued thinking people since the Renaissance.
Instead of having to choose between science and religion, Gould asks why not opt for the golden resolution that accords dignity and distinction to both?
In elaboration and exploring his thought provoking concept, Gould delves into the history of science with stories of figures such as Galileo and Darwin, and concludes that science defines the natural world, and religion our moral world.
BIC: