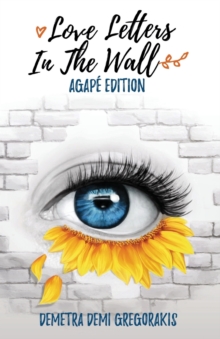 Love letters in the wall
1786299607 / 9781786299604
Demetra Demi Gregorakis has found herself feeling that technology has overtaken love in the priorities of life.
In an age where whole relationships are carried out by IM, text and email, she remains a dreamer, a hopeless romantic, who wishes that her 'Memories throughout her time she wishes she could keep in jars' will inspire love, romance and happy memories in her readers as she seeks - and hopes that we all find - that which she calls 'Agape love,' the type of perfect love that transcends all others.
Her journey is the somewhat convoluted one which most of us take, ebbing and flowing through this stage and that, meeting the right one, the wrong one, the next one ...love and adoration, heartbreak and happiness, they all appear here, in thoughts and poems written from the ever-romantic heart.
BIC: