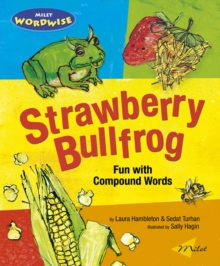 Strawberry bullfrog : fun with compound words
1840595000 / 9781840595000
22 cm [25] p. : chiefly col. ill.
Introducing an entertaining and educational new series, which helps children to understand and enjoy homonyms, compound words, idioms and action words.
The Wordwise series covers words and idioms in a playful way and features famous pictures by popular, celebrated Milet artists.
The Wordwise books are designed like picture books, with bold illustrations and simple, witty text showing examples of the words and idioms.
BIC:
Title Unavailable: Out of Print