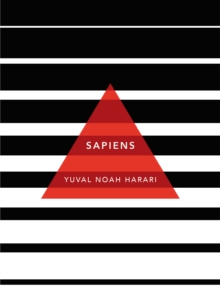 Sapiens : a brief history of humankind
1784873640 / 9781784873646
18 cm xiii, 527 pages : illustrations (black and white), maps (black and white)
Reprint. Patterns of life series Translated from the Hebrew This translation originally published: London: Harvill Secker, 2014.
PATTERNS OF LIFE: SPECIAL EDITIONS OF GROUNDBREAKING SCIENCE BOOKSPlanet Earth is 4.5 billion years old.
In just a fraction of that time, one species among countless others has conquered it.
Us. We are the most advanced and most destructive animals ever to have lived.
What makes us brilliant? What makes us deadly? What makes us Sapiens? In this bold and provocative book, Yuval Noah Harari explores who we are, how we got here and where we're going.
Sapiens is a thrilling account of humankind's extraordinary history - from the Stone Age to the Silicon Age - and our journey from insignificant apes to rulers of the world. 'Unbelievably good. Jaw dropping from the first word to the last' Chris Evans, BBC Radio 2
BIC:
HBG General & world history, JFCX History of ideas, JHMC Social & cultural anthropology, ethnography, PDZ Popular science