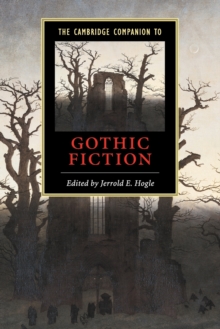 The Cambridge companion to Gothic fiction
0521794668 / 9780521794664
Usually dispatched within 4 weeks
research & professional Learn More
academic/professional/technical
Gothic as a form of fiction-making has played a major role in Western culture since the late eighteenth century.
Here fourteen world-class experts on the Gothic provide thorough and revealing accounts of this haunting-to-horrifying type of fiction from the 1760s (the decade of The Castle of Otranto, the first so-called Gothic story ) to the end of the twentieth century (an era haunted by filmed and computerized Gothic simulations).
Along the way, these essays explore the connections of Gothic fictions to political and industrial revolutions, the realistic novel, the theatre, Romantic and post-Romantic poetry, nationalism and racism from Europe to America, colonized and post-colonial populations, the rise of film and other visual technologies, the struggles between high and popular culture, changing psychological attitudes towards human identity, gender and sexuality, and the obscure lines between life and death, sanity and madness.
The volume also includes a chronology and guides to further reading.
BIC:
DSB Literary studies: general, DSK Literary studies: fiction, novelists & prose writers