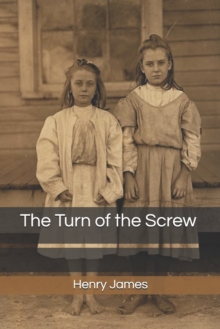 1712619934 / 9781712619933
152 x 229 mm, 122 grams 84 pages
A very young woman's first job: governess for two weirdly beautiful, strangely distant, oddly silent children, Miles and Flora, at a forlorn estate...An estate haunted by a beckoning evil.Henry James, OM, son of theologian Henry James Sr., brother of the philosopher and psychologist William James and diarist Alice James, was an American-born author, one of the founders and leaders of a school of realism in fiction.
He spent much of his life in England and became a British subject shortly before his death.
He is primarily known for a series of major novels in which he portrayed the encounter of America with Europe.
BIC: