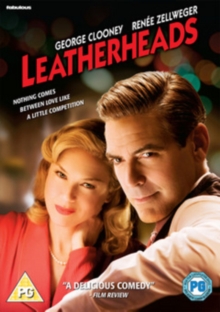 Comedy, in the 'screwball' style of the 1930s, directed by and starring George Clooney.
Set in the 1920s, the film stars Clooney as Dodge Connolly, a brazen yet charming American Football captain who is determined to guide his team to glory.
However, his plans suffer a major blow when the players lose their sponsor and the future of the entire league is subsequently thrown into doubt.
But when Dodge convinces college football star Carter Rutherford (John Krasinski) to join the team, he hopes that the struggling new sport will finally capture the nation's attention.
Carter is a war hero who single-handedly forced a group of German soldiers to surrender in the First World War.
His good looks and incredible speed on the field make him seem almost too good to be true, and reporter Lexie Littleton (Renee Zellweger) sets out to prove just that.