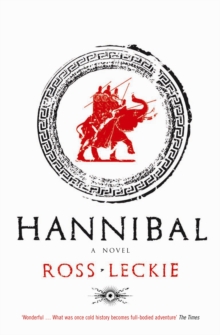 Hannibal
1847670997 / 9781847670991
Reprint. Published in Scotland. Originally published: 1995.
A battle is like lust. The frenzy passes. Consequence remains. Hannibal is an epic vision of one of history's greatest adventurers, the almost mythical man who most famously led his soldiers on elephants over the Alps.
In Ross Leckie's unforgettable re-creation of the Punic wars, it is Hannibal, the Carthaginian general, who narrates the story, and who is carried by his all-consuming ambition through profoundly bloody battles against the great Roman armies of early empire. In this breathtaking chronicle of love and hate, heroism and cruelty, one of humanity's greatest adventurers is brought to life, who learns through suffering that man is but a shadow of a dream.
BIC: