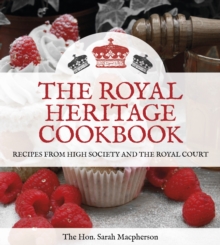 The royal heritage cookbook
0750963948 / 9780750963947
19 cm 192 pages : illustrations (colour)
During the eighteenth century, ladies of high society kept handwritten notes on recipes and it became fashionable to exchange the most successful with friends and neighbours.
This charming book is a compilation of fifty of the best recipes taken from the archives of the country houses of Britain and Ireland.
Each recipe is shown in its original form accompanied by an up-to-date version created by professional chefs so that the recipes can be recreated today.
In a world dominated by additives and synthetic foodstuffs, these traditional recipes contain only natural ingredients and show that simple ways are often the best when it comes to creating dishes that stand the test of time.
BIC: