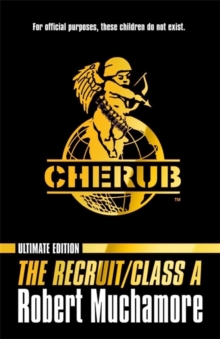 The recruit : Class A - "Recruit" AND "Class A"
Part of the CHERUB series
0340988843 / 9780340988848
The recruit originally published: 2004 - Class A originally published: 2004.
In THE RECRUIT, we find out how James is recruited by CHERUB, a top secret branch of British Intelligence whose agents are aged between ten and seventeen years. In CLASS A, James embarks on his biggest mission yet, working undercover to nail Europe's most powerful cocaine dealer. For official purposes, these children do not exist.
BIC:
Title Unavailable: Out of Print