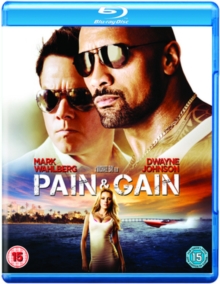 (15) Suitable for 15 years and over.
Comedy crime drama directed by Michael Bay and starring Mark Wahlberg and Dwayne Johnson.
Bodybuilder Daniel Lugo (Wahlberg) works at the Sun Gym in Miami for owner John Mese (Rob Corddry).
With a host of wealthy clients all living their own version of the American Dream, Lugo becomes more and more dissatisfied with his own personal state of affairs.
Believing that his client Victor Kershaw (Tony Shalhoub) is a crook, Lugo enlists the help of fellow bodybuilders Adrian Doorbal (Anthony Mackie) and Paul Doyle (Johnson) in concocting a plan of kidnapping and torturing him until he signs over all his wealth.
But as their plan goes into action the gang are forced to take some drastic measures to ensure they aren't caught and that their newfound prosperity isn't short-lived...