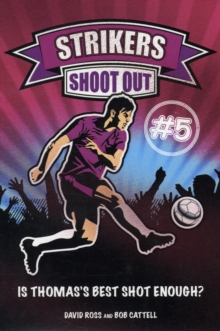 Shoot out
Part of the Strikers series
1847325483 / 9781847325488
Reprint. Originally published: London: Madcap, 1999.
Something isn't going quite right for the Sherwood Strikers.
Richest side in the League, packed with star players - and wallowing down near the bottom of the table.
Is the answer really to bring in a mantra-chanting American football trainer from the States who thinks soccer is a game that's had its day?
Veteran manager Joss Morecombe is a hard man to face up to, but he seems to have given up caring.
Has he lost his touch? In a barnstorming climax, Morecombe's young players take matters into their own hands, with exciting results...
BIC: