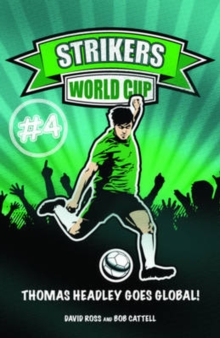 World Cup
Part of the Strikers series
1847325327 / 9781847325327
Stock expected by 22/08/2020
Reprint. Originally published: London: Madcap, 2000.
England hosts the World Cup finals - and Sherwood Strikers provide the home squad with five players, including midfielder Thomas Headley.
But the national coach is under a cloud, the team is no happy family and the opposition is the world's best.
They say that England likes to win through from an underdog position - but can it really be done?
In the high-pressure chamber that is Wembley, Thomas Headley faces the toughest test of his career.
BIC:
5AJ Interest age: from c 8 years, YFB General fiction (Children's / Teenage)