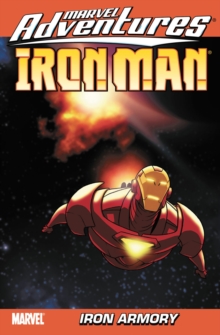 The many armors of Iron Man digest
Part of the Digest series
0785126457 / 9780785126454
21 cm 96 p. : chiefly col. ill.
The Armored Avenger blasts through the second arc of his solo title in the critically-acclaimed, best-selling "Marvel Adventures" line!
Tony Stark shows off some of the various incarnations of his armor, including the Deep-Sea Armor and Space Armor as he fights the Techno-pirates, the Living Laser, and more!
This title collects "Marvel Adventures Iron Man" numbered 5-8.
BIC:
Title Unavailable: Out of Print