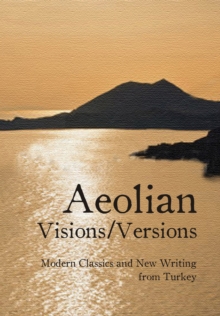 Aeolian visions/versions : modern classics and new writing from Turkey
1840598530 / 9781840598537
Translated from the Turkish.
A collection of over 70 literary works, including poetry, short fiction, essays and author interviews translated from Turkish into English.
This rich collection reflects the crosscurrents of modern and contemporary Turkish poetry and literature, and includes many fresh, exciting anf experimental works, resulting from innovative collaborations between translators and authors and the translators themselves.
Designed for academic courses as well as individual reading, this is the new and essential reader of translated Turkish literature.
BIC:
Title Unavailable: Out of Print