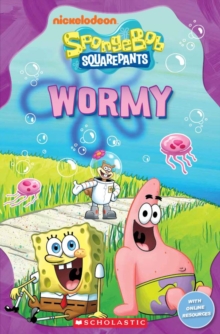 1909221708 / 9781909221703
23 cm 32 pages : illustrations (colour)
ELT / TEFL (Teaching of English as a foreign language) Learn More
Extensive reading is essential for improving fluency and there is a real need in the ELT classroom for contemporary, low-level reading material for younger learners.
The SpongeBob SquarePants TV series is popular with children all over the world for its memorable characters and quirky storylines.
When Sandy's pet caterpillar Wormy turns into a butterfly overnight, SpongeBob and Patrick are terrified!
What will the evil butterfly monster do next? Based on an episode from the series.
BIC: