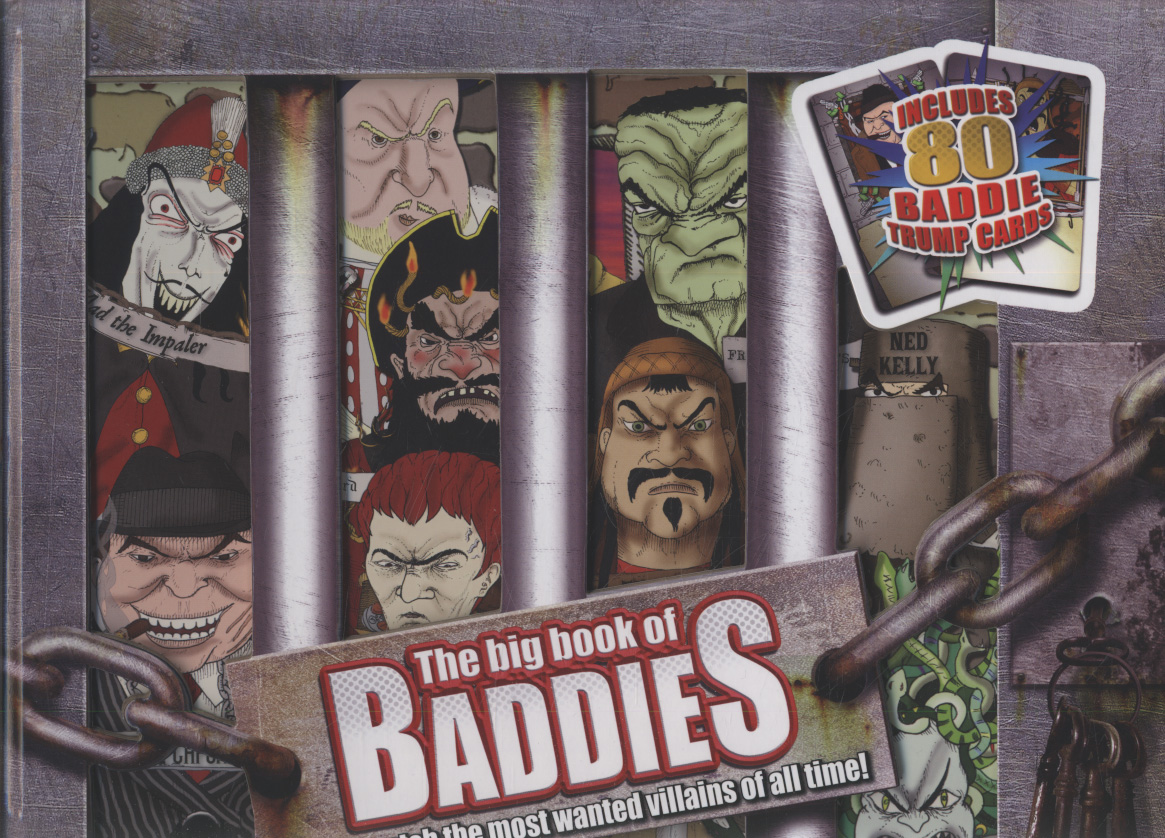 The big book of baddies : how to catch the most wanted villains of all time!
1847323014 / 9781847323019
27 x 31 cm [24] p. : col. ill., col. ports.
Professional & Vocational Learn More
Postgraduate, Research & Scholarly
Undergraduate
Everyone loves to hate a villain whether real or fictitious, and this book features over 75 of the best-known baddies from history, literature, film, TV and mythology.
This unusual and eclectic collection is drawn from sources from around the world.
The information is presented through an imaginative range of incriminating evidence in the form of police reports, psychiatric reports, diary entries, eyewitness statements and school records.
This compelling approach will engage the reader and stimulate interest in past events, literature and historical figures.
BIC:
JKV Crime & criminology, YBG Interactive & activity books & packs