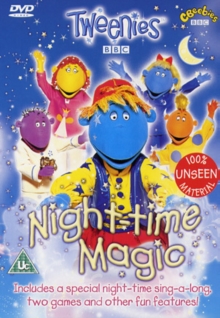 Tweenies: Night-Time Magic
(Uc) Universal, particularly children.
The Tweenies overcome their fear of the dark. When Jake complains to Max that he does not want to go home because of the monster in his bedroom, Max tells him about the Dream Genie that helped Max when he was scared. The Tweenies all discover the Dream Genie's magic powers and soon they can all sleep well again at night.