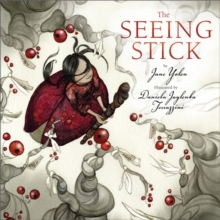 The Seeing Stick
0762420480 / 9780762420483
229 x 229 mm, 385 grams 32 pages, colour illustrations
The same story that captivated readers in 1977 is back in a stunning new edition!
Hwei Min, the only daughter of the emperor of China, has been blind since birth.
Her father offers a reward to anyone who can find a cure for the little girl.
It seems that no one from magicians to physicians can help her.
Then, one day a wise old man with a mysterious seeing stick visits the princess.
Will he be able to teach Hwei Min that there is more than one way to see the world?
BIC: