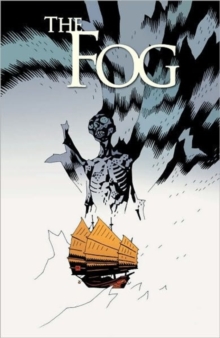 1593074239 / 9781593074234
19 cm 88 p. : chiefly ill.
This October, John Carpenter brings one of his most original nightmares back to the big screen with a remake of "The Fog", starring "Smallville's" Superboy Tom Welling.
Carpenter and director Rupert Wainwright ("Stigmata") team with Dark Horse to flesh out the story of doomed travelers and the supernatural devastation of a small coastal town.
Scott Allie, writer of "The Devil's Footprints" and "Star Wars: Empire" worked with award-winning writer Kurt Busiek ("Conan", "Astro City") and the director to craft a bizarre story about a Chinese curse and a town plunged into a walking-dead nightmare.
A group of Shanghai traders have come to America hoping to escape a string of weird deaths at the teeth and claws of unseen monsters.
The arrival of a strange yet familiar fog reveals that the curse has found them, but even they don't know what that has to do with a pyromaniac refugee from the Civil War, the disappearance of one of their sons, or the terrible change coming over the Americans in this small seaside town.
BIC:
Title Unavailable: Out of Print