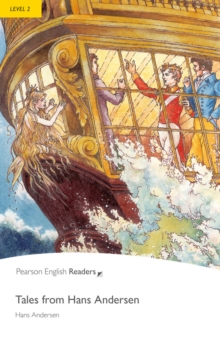 Tales from Hans Andersen
1405855401 / 9781405855402
20 cm v, 32 p. : ill. (chiefly col.)
ELT / TEFL (Teaching of English as a foreign language) Learn More
Reprint. Originally published: 2000.
Hans Andersen wrote many stories, and these are some of the best.
We meet a very, very small child, a bird with a beautiful voice, a mermaid with legs, an ugly duckling with no friends and an emperor with some very strange new clothes.
These stories teach us lessons for life.
BIC: