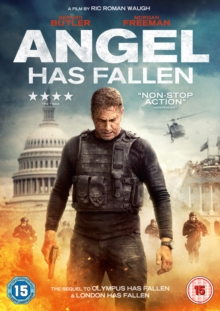 (15) Suitable for 15 years and over.
Gerard Butler and Morgan Freeman return to star in this American action thriller sequel.
Following the events of 'London Has Fallen' (2016), US Secret Service agent Mike Banning (Butler) is framed for the attempted murder of the President of the United States (Freeman) after he is the only member of his team to survive the assassination attempt.
Knowing he has been set up, Banning is forced to go on the run, pursued by the Secret Service and the FBI, and attempts to clear his name by finding the real threat to the president's life before it strikes again.