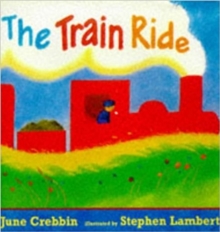 The train ride
Part of the BIG BOOKS series
0744554748 / 9780744554748
38 x 41 cm [25]p. : chiefly col. ill.
Reprint. Originally published: 1995.
A little girl and her mother board the train in town and set off on a journey through the countryside.
As they travel, the girl looks out of the window, asking "What shall I see?
What shall I see?" And what does she see? Sheep, cows, horses and much more!
BIC: