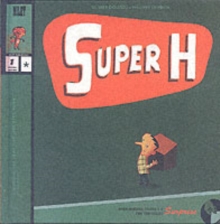 1840593334 / 9781840593334
18 cm [36] p. : chiefly col. ill.
Cover and spine title: Super H.
Illustrated by Philippe Derrien. An ingeniously illustrated and witty story about a boy who thinks he has become a superhero when he receives a Super H costume.
When he sees other little kids wearing the same costume, he learns that uniqueness and character are on the inside, not the outside.
A story about confidence and individuality, as well as a subtle critique of brand name mania.
Ages 3 and up.
BIC:
Title Unavailable: Out of Print