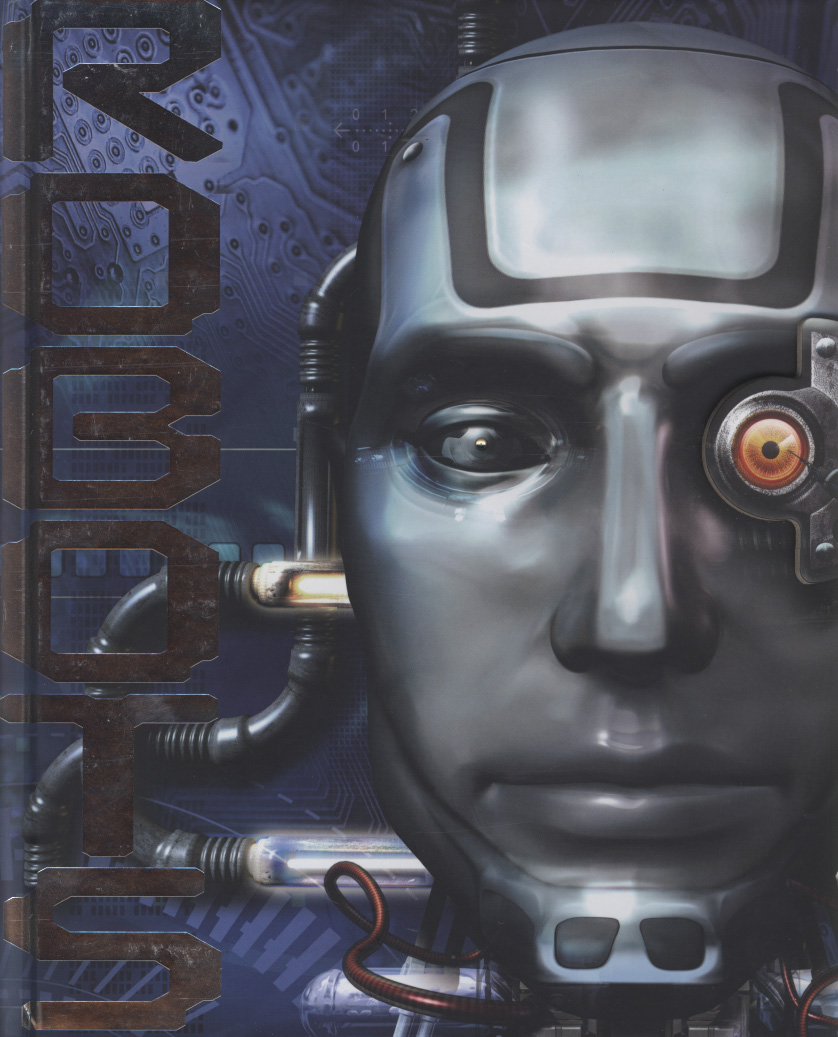 1844420396 / 9781844420391
27 x 31 cm [28] p. : col. ill.
Lift-the-flap book Pop-up book Pull-the-tab book Ill. and text on lining papers.
As we enter the digital age, advances in technology are turning robots that were once pure fantasy into real artificial beings that can walk, run and talk like human beings.
As a result, children's fascination with robotics has never been greater. "Robots" vividly portrays and illustrates the complete spectrum of robotics, from the earliest design sketches and concepts by pioneers like Leonardo da Vinci through to the high-tech humanoid robots of today and beyond.
It explains how robots work and uncovers the mysteries and wonders of robot technology used in industry, medicine, space and in the home.Lively text, sumptuous illustrations and gives valuable information on cutting-edge robot toys and explores robots in fantasy and film.
Special items include: cover that opens to reveal flashing lights on robot, a pop-up nanobot, a booklet on making a simple robot, a Peelablea layered illustration showing the fascinating inside workings of a robot, a pull-the-tab to move a robot arm, a pouch with cards featuring cyborgs in fiction, and, a turn the wheel to change the expression on a robot face; on other side, to show different robot movies.
BIC:
YBGP Pop-up & lift-the-flap books, YQS Educational: Sciences, general science, YQT Educational: Technology