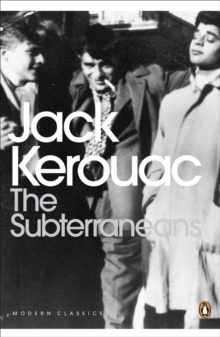 The Subterraneans ([New ed.])
0141184892 / 9780141184890
'The tender and achingly poetic account of a love affair' Lester Bangs, Rolling StoneLeo Percepied, aspiring writer and self-styled freewheeling bum, gravitates to the subterraneans, impoverished intellectuals who haunt the bars of San Francisco.
One of them is Mardou Fox, beautiful and a little crazy, whose dark eyes, full of suffering and sweetness, find recognition in Leo.
But, afraid of his growing involvement, Leo sets out to destroy their love.
Written in three days, The Subterraneans is, like all Kerouac's work, closely related to his own life while encapsulating his great vision of America.
BIC: