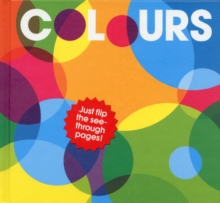 Colours
095625585X / 9780956255853
20 x 22 cm 52 pages : chiefly illustrations (colour)
Includes 11 acetate sheets as see-through pages.
Purple grapes magically transform into green and a green frog becomes a brown bear in this clever book about mixing colours and changing images.
Just flip the transparent page to make it happen! Ideal for early learning, interactive, quirky and fun!
This book is part of the acetate series by author and illustrator Patrick George: interactive books with transparent pages which change the action.
Other books in the series are: Opposites, Numbers, Shapes, Oh No!, When I grow up...and Animal Rescue.
BIC: