World Space Week 2021
4th Oct 2021
Each year, people from all around the world come together to celebrate World Space Week, a global event dedicated to recognizing the incredible contributions to science, technology and exploration. Now, as there's nothing we love more on this planet than reading, we'd be hard pressed to find a more enjoyable way to celebrate World Space week than with a good book!

Fortunately, we've got plenty of titles available on the subjects of space & astronomy, covering a range of reading levels and ages. Why not check out our favourite books for KS1 and KS2?
Key Stage 1 Space Titles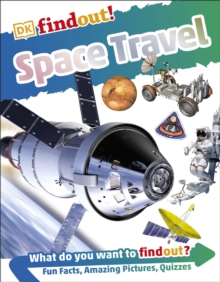 Space travel
DK
Paperback
Learn all about the Sun, our Solar System, the International Space Station, how to be an astronaut, the Space Race, and whole new worlds discovered by space-exploration probes in this exciting children's space travel book. Packed with inspiring stories and facts about exploring space, astronauts,...
More Details
The Usborne book of the Moon
Cowan, Laura
Laminated
For thousands of years, the Moon has been the one thing in the night sky that everyone anywhere on our planet recognises. Trace the story of the Moon around the world and through history, from ancient legends about its creation, to its first sighting through a telescope, right up until the Apollo 11...
More Details
Living in space
Wheatley, Abigail
Laminated
Where do people live in space? How do they get there? What's it like to work, eat and sleep in space? Beginner readers can discover the answers to these questions and lots of other fascinating facts in this engaging information book. With simple text and stunning photographs and illustrations, plus...
More Details
Key Stage 2 Space Titles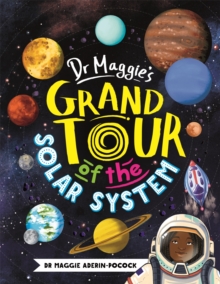 Dr Maggie's grand tour of the solar system
Aderin-Pocock, Maggie
Laminated
This mind-blowing book invites readers to join BBC presenter and renowned space scientist Dr Maggie Aderin-Pocock (MBE) on an epic journey through the Solar System - visiting planets, moons, asteroids and satellites, and travelling to places where no human has been before. Along the way, kids can...
More Details
The extraordinary life of Neil Armstrong
Howard, Martin
Paperback
Neil Armstrong is: An astronaut An explorerAn inspirationOne little boy who loved the idea of flying became the first person to set foot on the moon. On 20 July 1969 Neil Armstrong made history, his 'giant leap for mankind'. From his childhood playing with model planes to becoming one of the most...
More Details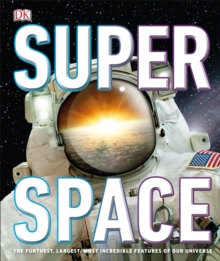 Superspace
DK
Laminated
Discover more about space, stars, our solar system - and beyond!Bursting with fascinating facts and the latest breathtaking images, this space book for children brings the wonders of the Solar System to life. Find out about the never-ending storms on Jupiter. Learn about the towering volcanoes of...
More Details